The 'Grandmother Diaries' is just that, a diary of my adventures as a grandmother. It's almost like being a mother again without the same responsibilities – you can send the child home!
I have compiled a collection of letters that are now published on Amazon in celebration of the birth of my first grandchild. 'Letters From Grandma: Before You Were Born' Click the link or the cover here and you will be taken to the Amazon page.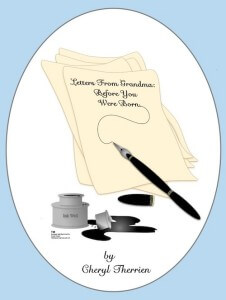 Together we will dispel the notion that grandparents are 'old'. Grandparents are just that, GRAND!
For those of you who are not familiar I also blog at Geek Girl USA as 'Geek Girl'. So now I will be the 'Geek Grandmother'. LOL