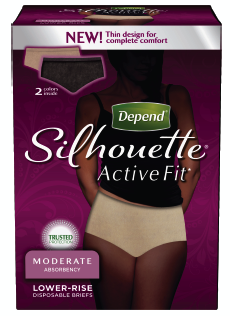 Yes. You read that right. #Depend: Silhouette Active Fit a Healthy Choice
Isn't it the goal of most people to stay healthy? What are we told no matter where we look: "keep active to stay healthy". Well, what if you have an issue like bladder leakage? The last thing you want to do is put yourself in a position for an accident to happen.
Did you know that bladder leakage is a common after effect of childbirth? I can speak about this issue because I have experienced it in the past. For some it remains an issue for the rest of their adult life.
Did You Know…
Depend is not just for old people! Depend is for all ages and bladder leakage is a common condition affecting 51 million women.

More people with bladder leakage are in their 20's than their 80's.

The average age of someone with bladder leakage is 52!
More people with bladder leakage are 50 or younger than 60 or older.
New Depend Silhouette Active Fit briefs feature a cloth-like fabric that is smooth under clothes.
Millions of people experience bladder leakage and choose to wear Depend Underwear everyday so that they can live their life to the fullest!
Depend provides a variety of discreet products that help people regain their freedom and get their lives back, including: Silhouette Active Fit.
Depend Silhouette Active Fit briefs are a new moderate-absorbency brief that feature a thin design for complete comfort with the trusted protection of the Depend brand and a lower rise+ for an underwear-like look, fit and feel. As a category first, the product is available in black and beige colors.
Allow me to show you this product…
If we are going to remain active while experiencing bladder leakage, we need a product that inspires confidence and one we can rely on to help keep the issue a private one. #Depend: Silhouette Active Fit does just that. No one will know you are wearing these briefs. Yes. They are comfortable as well.
The Depend brand is also entering year two of Underwareness, a social movement and charitable cause to break down the bladder leakage stigma. As part of Underwareness, Depend is encouraging people to show their support for women with bladder leakage. For every photo and video shared using #Underwareness, the Depend brand will donate $1, up to $3 million, through 2016 to fund charities that advance the research and education of bladder leakage.

Get Your Free Sample
Click on over to the Depend landing page where you can claim your free sample by clicking on the "Get a Sample" button located at the top right-hand side of the screen. Then, select which sample you would like to receive and wait for them to arrive. That's all there is to it.
Until next time…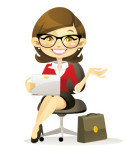 Geek Grandma
Filed in: Clothing • Health • product review Tags: cheryl therrien • Depend Silhouette Active Fit • featured • grandmother diaries • grandmotherdiaries