New Year's Resolutions or Goals
That's more of a question than a title. I stopped making resolutions many years ago. They are futile attempts to make miracles happen, at least in my case anyway. Goals are much more realistic and attainable.
Goals provide a sign post, if you will, to work toward. You can take steps toward that sign post. You can see the progress you are making as you take each step.
One of my goals is to become a better photographer, OK, learn to take a decent photo. How will I reach that goal? By taking lots of photos and experimenting with my new Canon camera. As I capture and view the photos I take I can see improvement. If I use this setting, this happens. If I change the light or the background, this happens. I can see the results as I take each step toward my goal. One day I will be able to say that I reached my goal of becoming a better photographer and I did it one step at a time.
Goals Vs Resolutions
Goals are not set in stone. You set your goals and then take another look later to see if the goal still matters, or if you have already reached them and need to set new ones. It seems to me that when you make resolutions you are setting something in stone that may not make sense later. That may not be the case for everyone, but it's how I view them for myself.
Clearing Away the Clutter
It may also be that 2015 will be the year for clearing away the clutter; getting rid of this things that no longer serve you. I have already been examining some of things that no longer serve me so that I can make room for those that do.
With 2015 fast approaching have you thought about what you want to accomplish? Are you setting goals or making resolutions?
Wishing everyone a safe and Happy New Year!
Until next time…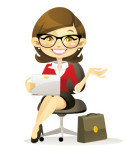 Geek Grandma
Filed in: Holiday • misc Tags: cheryl therrien • featured • grandmother diaries • grandmotherdiaries