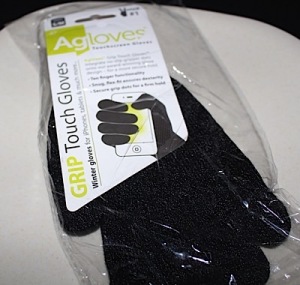 If you are anything like me, you have your smart phone with you at all times. With Winter comes cold weather. Try using your smart phone with your gloves on. It's an exercise in frustration. You take your gloves off just long enough to respond to that text or email and then quickly put them back on before you end up with frost bite.
I had heard of gloves that you can wear and still use your smart phone or tablet. There are many names for them depending on the vendor that is selling them. I wanted to know if they really work so I purchased a pair. The pair I bought had great reviews on Amazon. That's one of my criteria for making any purchase – great reviews.
Agloves arrive in minimalist packaging, as you can see from the photo above.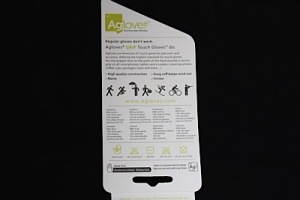 The inside of the label carries all of the specifics about the product including cares instructions. These are listed in 8 languages. Seriously… The outside of the package says 'Voted #1'. Not sure who voted…
Now to the important part…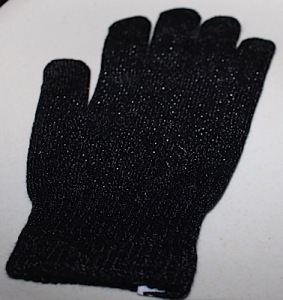 The gloves actually work! They have little rubber dots all over the fingers and palm to help you keep hold of your tech. The tips of the fingers and thumb are kept clear so they can work on your tech screens. I used the fingers and the thumb and was pleasantly surprised. It worked as if I had no glove on at all.
They are Unisex and come in sm/med and med/large sizes. I got the sm/med. When I purchase gloves I typically have to buy from the children's section because my hands are so small. No really. It's true!
So if you want to use your tech without the fear of frost bite you can count on these gloves.
I cannot comment on other tech gloves unless someone else decides to gift them to me to try. 🙂
So tell me, have you used tech friendly gloves? What kind and how did they work out for you?
Until next time…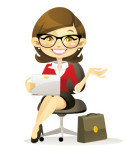 Geek Grandma
Filed in: IPad accessories • iphone accessories • product review • Reviews • Technology • technology accessory Tags: cheryl therrien • featured • grandmother diaries • grandmotherdiaries • technology