Many thanks to all who participated in our Medtronic $100 Gift Card Giveaway. There were so many wonderful ideas submitted. Since there can only be one winner… Drum Roll Please….
Congratulations to Amy Orvin!
We thank Medtronic for sponsoring this Gift Card Giveaway.
Stay tuned to Grandmother Diaries in 2015 for more 'Adventures of Geek Grandma'!
Until next time…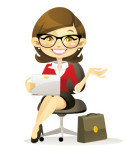 Geek Grandma
Filed in: Giveaway Tags: cheryl therrien • featured • giveaway • grandmother diaries • grandmotherdiaries