**Many thanks to Medtronic for sponsoring today's post and inspiring me to give back to my community!
If I gave you $100 to use to give back to your community in some way, what would you do with it? It's an interesting question, isn't it? I want you to think about it because I have $100 to give away to one lucky winner!
You must leave a comment telling me what you would do with the $100 to be entered to win.
If you need ideas, you could start by visiting the Live On. Give On. page and read about what the 2014 Bakken Invitation honorees are doing.
So what is The Bakken Invitation? Earl Bakken is one of the co-founders of Medtronic and has received extra life as a result of medical technology. The Bakken Invitation is all about the inspiring people from all over the world who have overcome a life changing medical challenge with the help of medical technology and are using their extra life to give back. Each of the selected honorees designates a charity to receive a $20,000 grant.
If you have not read about the 2014 honorees, I would encourage you to do so. They are truly an inspiration! Just click on the infographic…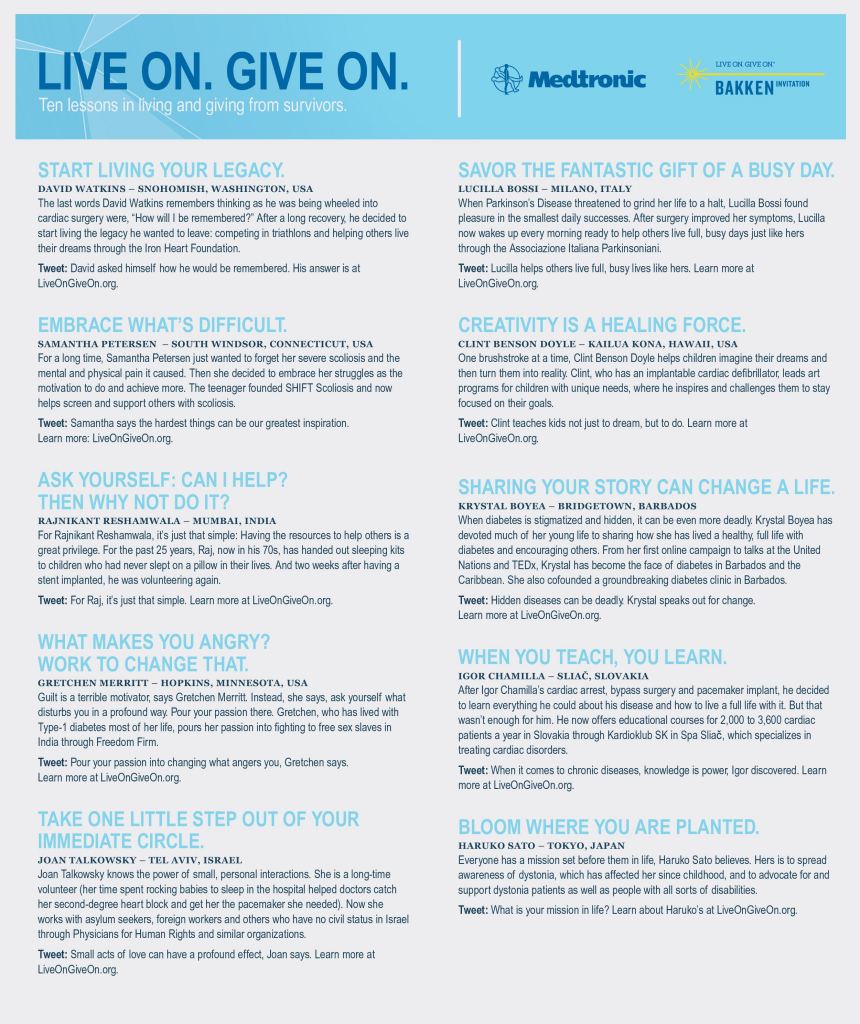 Christmas is the giving time of year, but we can give all year in ways you may not even be aware of. I discovered many years ago ways to give back to my community that were important to me. For example:
Donate used clothing to a second hand shop whose sales fund battered women's shelters
Donate old cell phones so that soldiers can call home when they are deployed
Buy home improvement items from Restore and help fund Habitat for Humanity
Volunteer time
When I see Santa ringing that bell where I shop I put my extra coins in that bucket. Every penny helps…
Those are just a few of the things I do to help make a difference in my community. Use the following 'Ten Lessons in Living and Giving from Survivors' infographic as inspiration for finding ways to give back to your own community.

So tell me what you would do with the $100 to give back to your community? You must tell me in a comment to be eligible to win.
**Deadline for entries is 12/30/2014. Good Luck!
Until next time…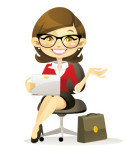 Geek Grandma
Filed in: Giveaway Tags: bakken invitation • cheryl therrien • featured • grandmother diaries • grandmotherdiaries • liveongiveon