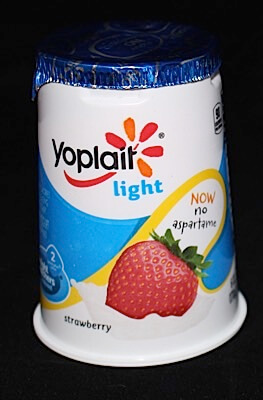 **Today's post is sponsored by Yoplait Light
It's a brand new year bringing with it new goals. For most of us one of those new goals is getting healthier. Diet changes are one way of helping us reach that goal.
Incorporating Yoplait Light yogurt into our diet is a great way to help us get healthier and stay healthier. Great taste and no guilt! It's a Win Win!
Yoplait Light delicious flavors include (but are not limited to): Boston Cream Pie, Raspberry Cheesecake, Key Lime Pie, Harvest Peach and Strawberry. With more than 20 mouth watering flavors to choose from my taste buds will not be deprived.
Yoplait Light
• 90 calories
• 0% fat
• No aspartame
• 20+ flavors
At only 90 calories they make a delicious no guilt treat. When I say treat. I mean treat. With names like Boston Cream Pie,Raspberry Cheesecake, Key Lime Pie, Harvest Peach and Strawberry you will look forward to that delicious bedtime snack, or anytime snack for that matter.
Yoplait Light has a great Pinterest page with what they refer to as 150 calorie hacks. You just look for your favorite flavor and follow the recipe. Yes. Yoplait Light will very quickly become one of your favorite snacks.
I cannot tell you how many times I end up eating at my desk. Duty calls and all that… With these handy little delicious snacks it makes it a much more enjoyable and healthy experience.
Yup. That's me at my desk. In with the yummy Yoplait Light!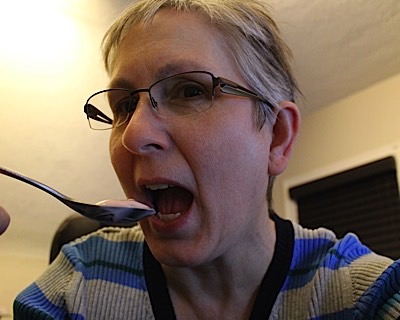 It's SO good!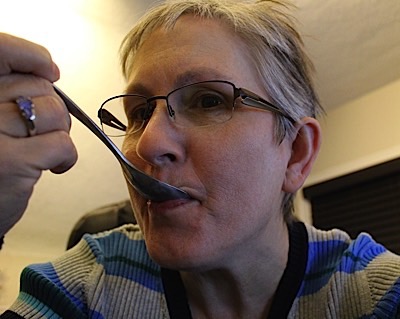 That was really delicious!!!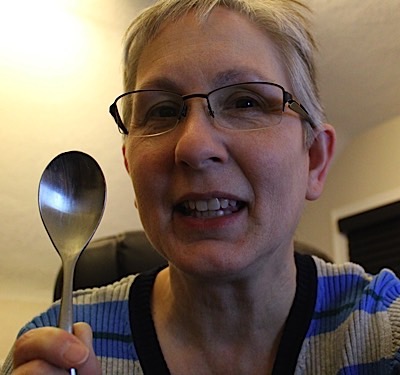 I would have taken a selfie holding the Yoplait Light container in one hand and the spoon in the other, but alas… someone had to push the button and take the photo! Just trust me. It truly was delicious.
So if your goal is to get healthier by making some diet changes, adding Yoplait Light yogurt to your menu is a great start. This is one addition to the healthy menu goal that will quickly become routine.
Go check out the Yoplait Light Pinterest page and see what delicious recipes you would like to try.
Until next time…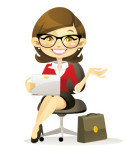 Geek Grandma
Filed in: Health • product review • Recipes • Reviews Tags: cheryl therrien • featured • grandmother diaries • grandmotherdiaries • yoplait light