**I am participating in a Vibrant Influencer Network campaign for L'Oreal Age Perfect. I am receiving a fee for posting; however, the opinions expressed in this post are my own. I am in no way affiliated with L'Oreal Age Perfect and do not earn a commission or percent of sales.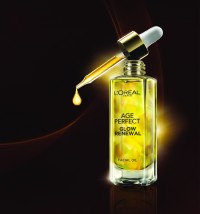 I have been testing L'Oreal 'Age Perfect Glow Renewal Facial Oil', the 'Age Perfect Glow Renewal Day Lotion' and the 'Age Perfect Glow Renewal Day / Night Cream' products since November 2014. It has been a real pleasure and an eye opener.
Like many of you I have a 'drawer' full of cosmetics promising me the moon and failing miserably to deliver results. L'Oreal actually kept its promise and has delivered results.
Winter is never kind to your skin if you live in a cold climate like I do. These L'Oreal Glow Renewal products have been my defense against it, never failing to leave my skin feeling soft and moisturized. My long term plan is to keep plenty of this around so I never run short.
If you would like to try these products for yourself, grab this $2 off coupon.
Though these products are promoted to use on your face, the rest of your body would probably enjoy being pampered with them as well. The Facial Oil works well everywhere: arms, legs, anywhere you would use a hand or body moisturizing cream. Really…
So why not bring in the New Year right and treat yourself to one or more of these products? Your skin will thank you.
Until next time…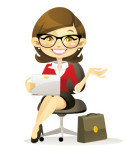 Geek Grandma
Filed in: product review