Photo Shooting Tent by Neewer: Review
Most everyone knows by now that I gifted myself a Canon Rebel T5i camera. Yes. I am loving it! Along with the camera I also purchased some accessories. One of those 'accessories' is this photo tent.
I never buy anything without reading reviews, lots of reviews. I needed something to provide both a nice background and correct lighting. Price was also a factor in my decision. I am not a professional so I don't need professional grade items, well, accept for the camera. 🙂
This photo shooting tent is portable, easy up and easily stored. It comes with 4 back drops of which I am partial to the black. They are held in place with velcro. The tent has a removable opening for easy placement of items.
Easy store bag when you are not using the tent.
Per Amazon:
It has a large removable front opening to allow for easy studio images in your home or office.

Made from translucent light diffusing white nylon fabric, detachable front door cover with slit for camera lens

The studio kit has a standard with a custom carrying case with both shoulder and hand carrying straps.

It filters the light and eliminates reflections and shadows completely., designed to produce consistent

Item Size (CUBE, cm/inch): 60 / 24″
As I get to know my camera and how to use it this photo tent has been great! Perfect background and lighting without a lot of setup or huge price tag.
What do you think of my dragon?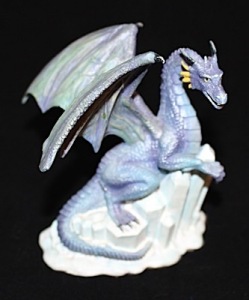 You can check it out on Amazon for yourself. Runs around $20.
What items do you use to take your photos?
Until next time…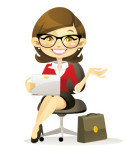 Geek Grandma
Filed in: Photography • product review • Reviews Tags: cheryl therrien • featured • grandmother diaries • grandmotherdiaries • photo tent