#FlashAir Card vs #plugable Multi-Card Reader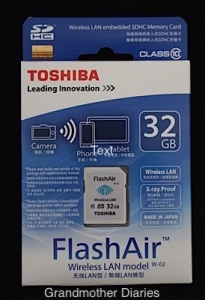 Let me begin by saying that this comparison came about because I have a new Canon T5i camera. My hope was that by using a card that could automatically transfer my images, no internet required, it would save me time. I would not have to manually transfer images from a card. My camera is compatible with this feature so I decided to try it.
The first issue was that the instructions had absolutely no resemblance to what really had to be done. I had to do my homework and research extensively to figure out what had to be done to connect this card to my devices. Good thing I am 'Geek Grandma' or this would have been impossible. I have iOS 8 and a Mac with the Mavericks OS.
Let me say that I spent far too many hours on this only find that the connection with my devices is known to have issues and is unreliable. This card will only be used as a regular card. Thank goodness I only spent what I would have spent on a regular card. Meaning, I can use this and do not have to return it.
Card Readers
My Mac has a card reader built into so when I am home transferring images is not an issue. It is when I travel that I want to transfer images to my Surface so I can have a clean card at the start of each day.
plugable Multi-Card Reader
So I found this lovely device. It states that it is 'plug and play' and will work with my Surface.
It is indeed 'plug and play' and does work with my Surface. Problem solved! If you are interested in checking this out for yourself, you can find it on Amazon here.
What do you use to transfer images from your camera to your computer?
Until next time…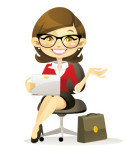 Geek Grandma
Filed in: product review • Reviews • Technology • technology accessory Tags: featured • grandmother diaries • grandmotherdiaries • product review • technology