Magic Jigsaw Puzzles for Surface Pro 3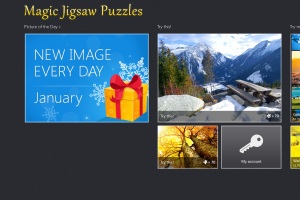 Are you a fan of Jigsaw puzzles? Do you have a Surface Pro 3? Well then this app is for you! This is a FREE app from the MicroSoft App Store. It actually got good reviews so I thought I would give it go.
Like all free apps there are also in-app purchases available.
Here is what the App store says about the app:
New user-friendly main menu interface. Select the puzzle collection you like in one click!
New camera page design! Enjoy the process of creating new puzzles from your photos!
New "Completed puzzles" gallery design.
What I found a little misleading was the Menu. Although it presents options to take a photo or choose a photo from your photo gallery it does not actually allow you to use them unless you pay for the options. So I chose a photo and went through all the steps only to find that I would have to pay if I wanted to use it. So not cool…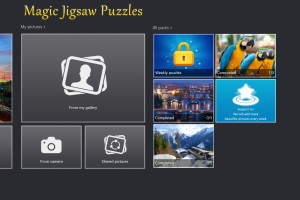 So I chose one of their puzzles and started on the Beginner level.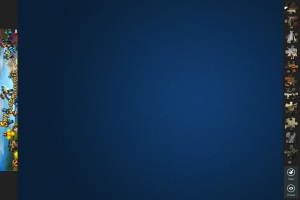 Your puzzled pieces appear on the far right side of your screen in a vertical row. You can move the puzzles pieces by scrolling through. You have the option to view just the border pieces. I have always put together the border pieces of a puzzle and then worked my way through the rest. You just use your finger and pull the puzzles pieces onto the virtual board and begin putting them together.

The touch interface is surprisingly good. The only real issue I had was when I tried my second puzzle and chose the option to flip the pieces around. Each time you tap a piece it runs 1/4 turn so can work it like you would a non-virtual puzzle. It had a tendency to freeze on me. Frustrating…
Did I mention that they provide music while you are working the puzzle? It is supposed to be relaxing. I have never found putting together a puzzle to be relaxing. I tried listening to the music, but quickly turned it off. Really annoying…
If you have a Surface Pro 3 and you like jigsaw puzzles, you should give this app a try. What do you have to lose? It's FREE!
Until next time…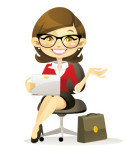 Geek Grandma
Filed in: Apps Tags: apps • cheryl therrien • featured • grandmother diaries • grandmotherdiaries