Elevate for iPhone: #App Review


I was browsing through the iPhone App Store to see what new apps were being offered and I found this one. It intrigued me because I am always looking for ways to keep my brain in shape and functioning well. Yeah, I need all the help I can get.
Like all apps these days you can make in app purchases to gain further functionality. I am not departing from my FREE requirement so no in app purchases for me.
Your opening screen.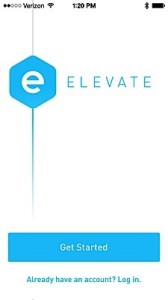 I chose 'Get Started' because I did not already have an account. From there my choices were to log in with Facebook or Sign Up with e-mail. I chose to sign up with e-mail. I never choose Facebook. Just my personal preference.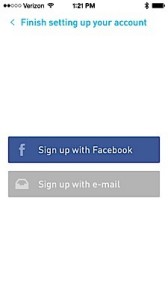 You then need to select those skills you want to improve.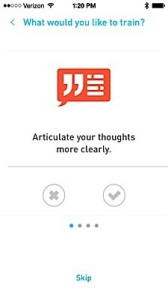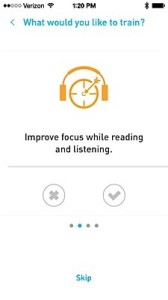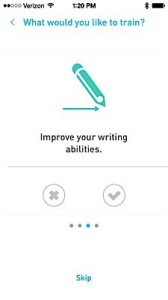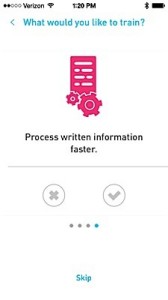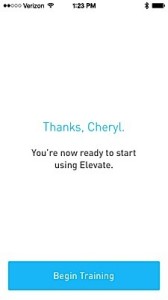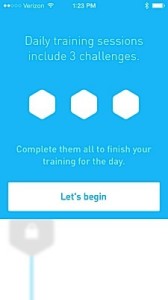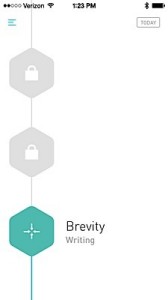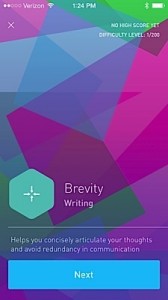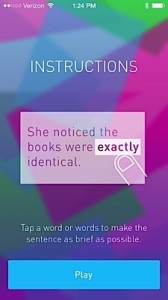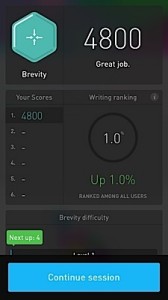 How did I do? I pretty much sucked.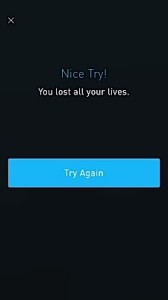 Since I chose not to make in app purchases the settings screen really served no purpose for me.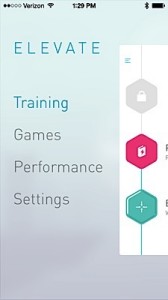 What did I learn from this experiment? I have always been a slow reader and I still am. However, the exercise in this app might actually help me improve. I did not make it to the third level of exercises because I lost all of my lives before I could get there. Big sigh…
If you have an iPhone, you might give this FREE app a try. Perhaps you already have tried it. What did you think? How did you do?
Filed in: Apps • iPhone app Tags: cheryl therrien • featured • grandmother diaries • grandmotherdiaries • iPhone app