Droid Razr MAXX HD: Hot!
*Disclosure: I received my Droid RAZR MAXX HD along with six months of service in exchange for my honest opinions.
HOT
I am also participating in NaBloPoMo for the month of August and the theme is 'Hot'. Since this phone really is a pretty HOT device I decided to use it for one of my August posts.
Since receiving 'Max' (my name for this cool phone) at the end of June I have been slowly, but surely, putting it through lots of testing.
Droid RAZR MAXX HD to TV
I wanted to see just how easy it was to transfer what I was watching on Max to view it on my TV. I cannot believe how simple it is! I plugged the HDMI cable in to Max and then in to the TV. I changed the input on the TV to the outlet with the HDMI cable in it. Max needed no setup. I started the YouTube video and voila! Instant gratification!
This video is the result of me starting the video on Max and then transferring to my TV. It does not do it justice by any means, but it does get the point across.
Security
Do you have trouble with people accessing your phone when it is not in your hands? You know how it is… children and grandchildren tend to take these things and explore without a care. One of the very cool features of Max is that you can set it up so that your beautiful mug is the only way to unlock and use it.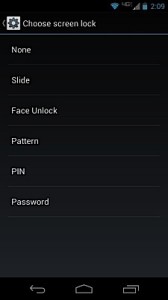 That's right. Your can use your own face as the unlock key! Very handy feature indeed…
Notifications
I love how Max is set up with color coded notifications. If I get a Facebook notification, it flashes blue. You also have the option to turn these off per app. So maybe you do not want to see Facebook notifications, but you do want to see if a new Twitter notification has come in. You can do that. I love this customization!
The Camera
I am not a photographer, not even close. I basically need something 'dummy' proof. The camera on Max appears to be pretty dummy proof. I took this photo in low light conditions and it came out great.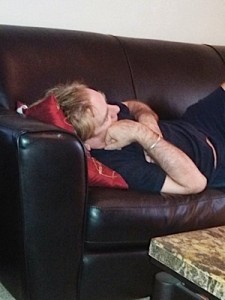 I intend to do more with the camera now that I understand a bit more about it. We just had a great training session with Verizon – 7/31.
Apps
I am finding some really great apps for this phone. If you know me at all, one of my main requirements for an app is that it needs to be free. I rarely pay for an app.
Some of the apps I have installed to date are:
FitBit
Flashlight
Starbucks
WordPress
All the social apps including Pinterest
I have installed more that I am testing for future posts.
Battery Life
I believe I have already mentioned what great battery life this phone has. I think it warrants repeating. Max has great battery life. If you keep track of how many apps you are running at one time and close those you are not using, you can extend it even further.
Call Quality
I have an iPhone 5. That's no secret. What is interesting is that the call quality on Max is actually better than on my iPhone. I know. I am surprised, too.
Mobile Hotspot
Max comes with a mobile hotspot for those times when you cannot connect to wifi. I have used this option once and was very happy to have it!
Droid RAZR MAXX HD vs iPhone
Although there are a few things that the iPhone wins over Max I have to say that Max is winning the contest on many fronts. Whether it's the beautiful and large display or the handy widgets or the call quality, Max is flexing its muscles and edging out the iPhone 5.
The biggest drawback I have found so far is with photos. When I take a photo on my iPhone it is automatically on my Mac via Photo Stream. When I take a photo with Max it is automatically backed up to Google, but then I have to download to my computer. There may be some program I have not tried yet to resolve this. I did try to use Picasa but found it a nightmare to navigate and gave up after spending far too many hours trying to sort it out. Big sigh…
So there you have it. The Max adventure continues…
Filed in: NaBloPoMo • product review Tags: featured