NaBloPoMo & The Bounce Back
I am taking the plunge for the month of August and signed up for NaBloPoMo. Color me crazy… and I might need someone to throw me a lifesaver half way through. What does this mean for you my readers? It means that some days there may be more than one post published.
To begin this NaBloPoMo journey I am going to introduce you to 'The Bounce Back'. The NaBloPoMo theme for August is 'HOT' so it's only fitting to discuss this Indiegogo project. I am a member of the Entertainment New Media Network. This is a network of bloggers supporting projects like this one.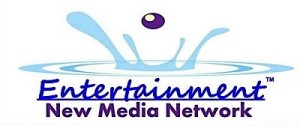 Shemar Moore, you know him from the TV series 'Criminal Minds', stars in this romantic comedy. I will let him tell you all about it in this video:
With the help of bloggers this project has already exceeded it's funding goal. Woo Hoo! You can still get in on the fun, though, if you go to The Bounce Back project page now and support it.
Here are all the social links:
http://www.indiegogo.com/projects/the-bounce-back
http://www.thebouncebackfilm.com