Apps for the Independence Day Holiday
Whether you are looking for a way to pass the time until the fireworks start, or you want an app to provide the fireworks you will be missing in person this year, there is an app for you. These apps are for iPhone owners. Sorry Windows & Android owners…
I am almost embarrassed to admit that I only just learned how to 'play' Sudoku. Yeah, I know. It has been around for many years. I would still not know how to play it were it not for this free app. Well, that's not entirely true. I did go find a Sudoku tutorial on YouTube to help me learn to use the app. Big sigh…
BTW – This is a great app to keep your brain sharp. I need all the help I can get. 🙂
This is the icon on my iPhone after it is installed.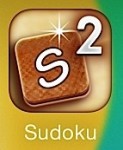 The opening Menu.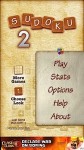 There are options to choose from to set up the app. I left them at the default. Like I said, I need all the help I can get.
Then you choose either Flash or Easy to start playing. Until you have played some games the next level is not available to you. Since I played and won some games I get to advance to the Medium level if I want to.
Then play begins.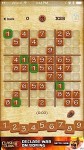 Notice the numbers with the green outlines around them. This handy little features helps you to see where those numbers are on the board and where more of those numbers might possibly go.
To place a number you first select the space where you want the number to go. See the red outline around the square I have chosen?
Then you select the number from the selection at the bottom of your screen. If you are correct, then that number is placed and a green outline appears around it.
You can select any number on the grid at any time to see where all of that same number appears.
If you like playing Sudoku, (I still do not know how to say it.) you will likely find this app addictive. Not bad for a FREE app.
Now then, if you are one of those poor souls who cannot actually watch your local fireworks in person you might enjoy viewing some on your iPhone. Yeah, I was skeptical too.
So here is the icon that appears after you install the app.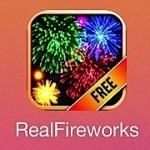 I give you fair warning at this point, each time you open the app it wants you to purchase the upgrade as well as other apps. Once you decline and close that screen the fireworks begins. Really… The sound effects are awesome and so are the fireworks.
I took a few screen shots to give you an idea of what they are like. It's pretty tricky trying to capture fireworks.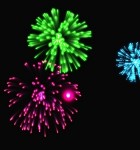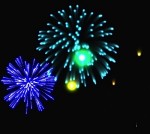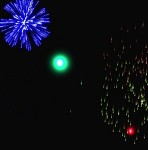 You realize of course that if you take screen shots you can make them your phone's wallpaper, right? I also cropped these so you don't have to see the ads at the top of the screen.
This app also has what it refers to as 'Artist Mode'. That means you can draw on the screen and create your own beautiful fireworks. Personally like watching and hearing the fireworks already supplied in the app.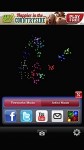 So there you have it. 2 free apps to keep you busy and out of trouble. 🙂 Yeah, I was really speaking to me when I said that.
I wish everyone a wonderful and safe July 4th holiday.
Filed in: Apps • iPhone app Tags: apps • cheryl therrien • featured • grandmother diaries • grandmotherdiaries • iPhone app