#Yoga Just Do It: App Review
I strongly suspect that not many of you have a MS Surface, much less one with RT on it. However, for those that may have one I am busy trying to find useful and helpful apps. It is not an easy task since not many developers are writing apps for it.
Today I am introducing a yoga app. It is free, one of my requirements. It is simple, and I mean simple with a capital S. You get photos that take you through different asanas or poses. There are 6 sections of asanas.
Postures for pregnant women
Breathing exercises
Asanas for old peoples – yes you read that right. That's actually what it says.
Asanas to reduce belly fat
Asanas for beginners
Reduce mental stress
This is the opening screen for the app: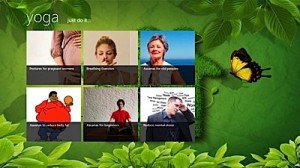 You then choose which of the sections you want and follow the screen shots and directions provided.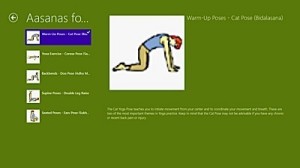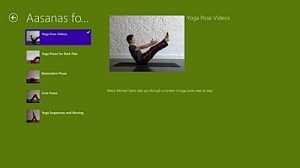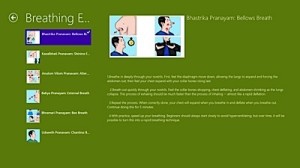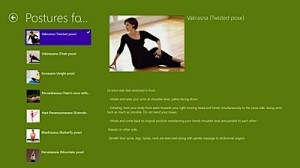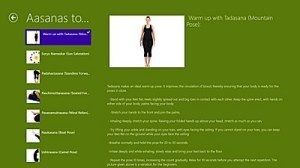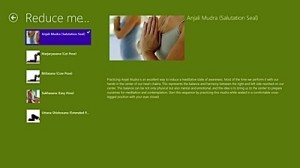 One section refers to watching a video of Michael Taylor taking you through a number of yoga poses, but there is no video. A little disappointing…
If you can look at the diagrams and follow the instructions, then this app might work for you.
My quest to find useful Surface RT apps continues…
Do you have a MS Surface RT? What are your favorite apps?
Filed in: Apps • Health Tags: cheryl therrien • featured • grandmother diaries • grandmotherdiaries