Making Herbal Infused Oils Via Mountain Rose Herbs
Most of you know I have been on a long awaited vacation. Although I did a lot of writing ahead of time as well as during our vacation I do not have anything ready for public consumption yet. All that being said I decided to post this video. I have held onto it for just such a time as this.
My apologies to those who do not like long videos. This one runs almost 9 minutes. Those who would actually like to know how to make an infused oil will appreciate it. I love the videos from Mountain Rose Herbs. They take the art of making herbal medicine and break it down to simple basics.
Enjoy!
Until next time…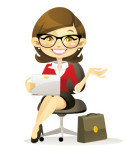 Geek Grandma
Filed in: Herbs For Health Tags: cheryl therrien • featured • grandmother diaries • grandmotherdiaries