Please welcome back George Schalter, dad blogger.
It's Football Season!
Change is a fact of life. Some changes come after a lot of struggle, some become inevitable as situations change, and some others happen without much fanfare.
Football is big in this country. Come Labor Day, shopping for football paraphernalia goes up phenomenally, conversations hover around football, the up and down of TV ratings can increase acidity among some, football food is eaten with abandon, and the personal stories of players and their play is covered extensively by media.
Over the decades, since the NFL brought together all the teams under one umbrella, some important aspects have changed.
From aural to visual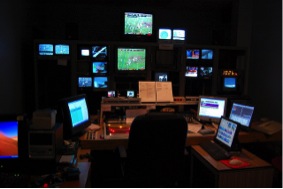 What was essentially a game people heard over the radio and read about in the newspaper is watched extensively on TV today. Viewers can even live stream the game on their mobile devices. Production budgets for TV coverage are huge and ad campaigns are designed around the Super Bowl. Many of the Super Bowl ads live on after the games!
Training and Safety
As training methods became more rigorous, players are fitter than ever. They aim to stay in shape throughout the year. Safety of the players is also more emphasized now than before. Since football is a rough game, uniforms now have more padding and leather helmets have made way for better designed helmets which can withstand blows better using modern technology, thereby reducing incidents of concussion. Mouthpieces help players retain their all-teeth-intact-smiles!
Mothers in Football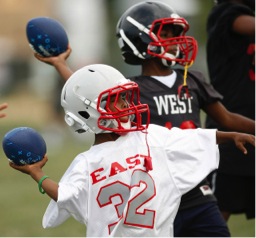 In the past, mothers ferried their kids to football practice and once they made it big, sat in the family-room and worried over their kids. Today, the Professional Football Players Mothers Association (PFPMA) has one primary purpose: to educate and inform Mothers about the business of professional football. USA Football is putting safety ahead and coaching moms about safety issues for younger kids, and what they need to look out for in a good coach, understanding that many decisions for younger players are taken by their mothers.
Games of all sorts
Kids, nowadays, get to football via actual play with friends and family, online games, and TV. An interest in online football games and teams might lead to a real interest in football over time. Watching a game with a stream of questions from my younger one got real hard. The following day at work, an office colleague told me about this app – Game Day Heroes – she downloaded to keep her kids occupied during a game. I downloaded it and both my wife and I played a few rounds. It did not seem addictive and we let our kids play on it. The younger one loved the games (Thank God I could watch the next game in peace!). Perhaps one day my wife and I will sit in a family viewing room to watch our son play football!
The football lover in me is completely enjoying the NFL buzz just about everywhere I go. It is certainly my most favorite time of the year!
Author Bio
George Schalter loves being a dad. He and his wife share the joys and responsibilities of bringing up their children. As believers of good all round education, they spend a lot of time playing with their children and spending time outdoors. Being the writer in the family, he blogs at http://educationalkidsgames.edublogs.org/
Until next time…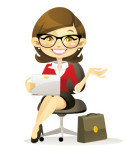 Geek Grandma
Filed in: family activities • Guest Post Tags: cheryl therrien • featured • football • grandmother diaries • grandmotherdiaries