#Coyaba #Hotel & #Resort: Review
My husband and I have been making some decisions recently that effect our future. Like most people our age we have been focused on saving for retirement. We have done a great job and are in good shape. We have also been reviewing what we still want to do – a bucket list if you will. Something that is important to both of us is traveling. We have both been to many places, but there are still many left yet to see.
I would not classify myself as a 'Travel Blogger', but you can look forward to more posts about our travel adventures. This post is the first of many that I hope you will find both enjoyable and perhaps give you some ideas about places you might want to visit yourself.
Research
We research everything we do and everywhere we go extensively before making any decisions about where to go or where to stay. One of our 'go to' resources is Trip Adviser. When we decided we wanted to visit Jamaica we began to read reviews of the most popular hotels and resorts. Although they are rated on a scale we still look at those further down the list to see what people have to say about those as well. We also like to see how many people are repeat visitors to a hotel. The hotel must be doing something right if people continue to come back to stay with them.
Coyaba
Coyaba Hotel and Resort is just such a place. It is a small family run resort on the beach near Montego Bay.
From the moment we arrived we noticed the difference between staying here and staying in other hotels. We were personally greeted and provided with a 'welcome' drink. Our bags were taken to our room and the person reviewed all aspects of the resort as well as the room. There was a welcome basket waiting for us containing a bottle of water and a loaf of onsite baked banana bread. The banana bread was delicious!
Tip: Taxi fare from the Montego Bay Airport to Coyaba Hotel and Resort will cost you $25 US. You only want to use JUTA approved taxis.
We spent little time with putting our things away. In fact we didn't bother. We changed and went down for some nice pool time. After spending an hour going through immigration at the airport we had need of some relaxation time. The water was warm and soothing. Oh yeah…
Dining
The resort has 3 onsite restaurants. All have limited menus and all are very expensive. Guest rooms do not have microwaves, but you can get a small refrigerator. We chose to go shopping at the local supermarket and purchased some breakfast foods along with snacks and drinks. This cut down on our food bill tremendously. The resort staff are absolutely wonderful and they really do love their jobs. I did not even have to ask for help with our shopping bags, it was offered immediately. If you choose the all-inclusive vacation, then this food issue is a moot point.
Resort Activities
Let me pause here for a moment and clarify an important point. This is a quiet resort. Yes. There are activities, but nothing like larger resorts that cater to those who are looking for a more action filled vacation. Those that come here, and come back here again, are those that enjoy the atmosphere this resort offers.
Amenities that this resort offers:
Swimming pool
Hot tub
Gear for water sports
Spa – get yourself a massage
Fitness center
Tennis court
Special area for weddings
Gift shop
Excursion desk
Great Customer Service
If you have read this far, perhaps you are interested in a few photos of the resort. Bear in mind that I am no photographer. 🙂
This is the lobby / reception area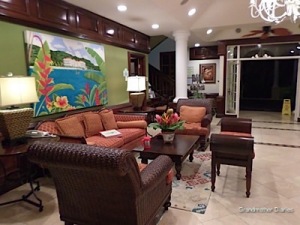 Concierge for scheduling off site activities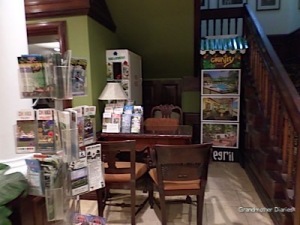 This bar area is right off the lobby.
You are greeted with a 'welcome' drink when you arrive.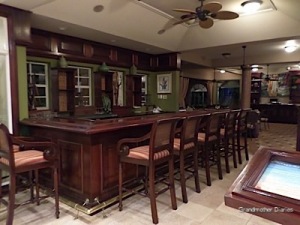 Everything is well marked, both paths & buildings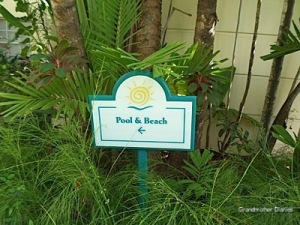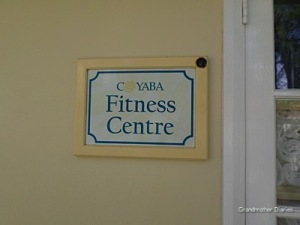 This fountain marks the center for all the surrounding buildings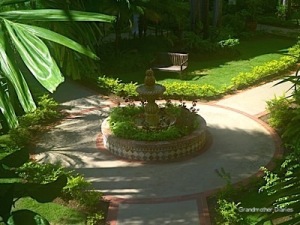 They have an onsite gift shop for gifts, snacks & other needs.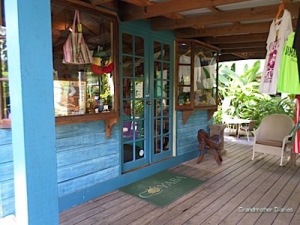 A beautiful dock area to enjoy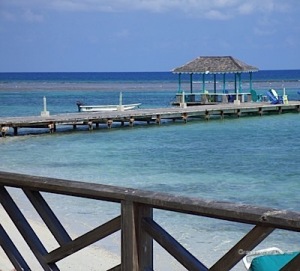 We took advantage of some off site excursions – snorkeling, climbing the Dunn's River Falls and visiting Rose Hall.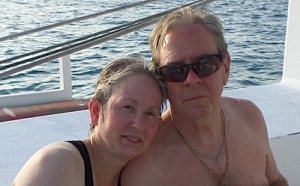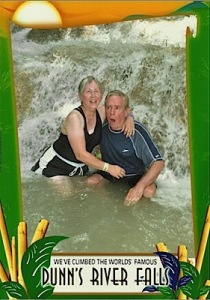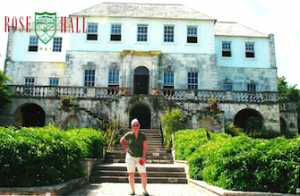 I took many photos during our stay. These are only a sample.
Although we enjoyed our stay very much I doubt we will ever return to Jamaica. Why? We chose to explore outside of the resort areas and what we found was disturbing. There is a dramatic difference between the tourist areas and where most Jamaicans live. You might say that you find these conditions no matter where in the world you visit. True. But the extent of the poverty we found in Jamaica was striking. It's as though there is no middle class. One is either wealthy or destitute. There is no middle ground. We learned about their lifestyle and education systems as well as the work force. It's really sad.
We enjoyed meeting all the people we came in contact with during our visit. Their living conditions have not made them any less friendly.
If you choose to visit Jamaica, take heed and do not venture off on your own. Stay within your resort or with your excursion group. You will have a good time and you will be safe. I don't recommend renting a car. Driving is very dangerous and the roads are in need of repair. Use the JUTA approved taxis if you need to get around, like for exploring local restaurants. All resorts have taxis available.
Have you been to Jamaica? What did you think of it?
Until next time…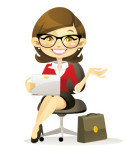 Geek Grandma
Filed in: travel tips Tags: cheryl therrien • Coyaba Resort • featured • grandmother diaries • grandmotherdiaries