Buffer: App Review
*Disclosure: I received the Droid Razr Maxx HD mentioned in this post as part of the Verizon Boomer Voices program along with six months of service in exchange for my honest opinions.
This app is 'Hot'…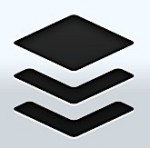 I discovered this app purely by accident. It's a social sharing app for both Android and iOS. I have long looked for an app that will allow me to schedule posts without me having to pay for the privilege. Buffer is that app…
I installed Buffer on my Droid Razr Maxx HD phone, the one I am testing for the Verizon program.
From their Android app description:
Buffer is the best way to share on Twitter, Facebook, LinkedIn and App.net from one place. It work from news apps like Flipboard, Zite, Taptu, TweetDeck, Evernote, Pocket, Instapaper, Pulse, Feedly, UberSocial, Plume, Seesmic, Google Currents and other Google Reader app. You also get Twitter analytics, Facebook analytics & LinkedIn stats.
For iOS:
Share to multiple Twitter, LinkedIn, Facebook and App.net profiles from one place.
Get Analytics for each social update you share: Clicks, retweets, likes, shares, mentions and more.
Get your posts automatically timed and scheduled, so you never have to worry about setting a time and date. Just hit "add to Buffer".
Add updates to your Buffer from lots of different apps or via email.
Get the mobile Safari bookmarklet to share any post you are reading.
I have only begun to use this app, but I like it already. My sole purpose in installing this app is to be able to schedule tweets, and this app does that perfectly. It does a lot more than that. I am not sure that I will use it to the extent it could be used, but for my purposes it works great!
You must have iOS 5.1 or later and Android 2.3 or later to use this app.
Have you tried this app? What do you think of it? How do you use it?
Filed in: android app • android phone app • Apps • iPad apps • iPhone app • NaBloPoMo Tags: featured