Why do you blog?
I have been thinking a lot about that lately. Remember her… Geek Girl.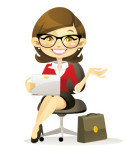 When I started Blogging
I started blogging because I love to write. A blog seemed like a good outlet for that passion. I was not trying to gain an audience or become famous or make money from it. I did it purely for me. Then something happened. People found my blog and began to follow and comment on what I was writing. Well that changed the entire dynamic of what I was doing.
It was like stepping through the looking glass into a world with its own language and purpose. Words like branding and syndication and targeting and page rank sent my brain reeling. What had I started?
Changing Focus… Again
Those of you who follow this blog know that I have gone through many iterations with it. My focus keeps changing in order to satisfy my interests. The problem with that is that by focusing on one, two, or even three subjects it leaves the others wanting.
Research
I began to look at some very successful bloggers to see how they handle these issues. What did I find? Some are very focused on a particular subject matter and do not stray from it. I also found some very high profile bloggers who write about everything under the sun.
Conclusion
Given the results of my research I am seriously considering going back to the original reason I started blogging, to write about anything that I choose to without limiting myself to particular topics.
When Google decided to penalize my blog taking it from a PR3 down to a PR2 I realized that all my hard work to follow the rules was for nothing. I decided that I should care more about what I think than what they think. I realize that my attitude will not bode well with some, but it really goes back to my reason for blogging in the first place.
I hope that this decision, should I decide to act on it, invites more variety and interest to Grandmother Diaries. What I do know is that it would allow me to write about anything I choose, the reason I began blogging in the first place. This reminds me a bit of 'Back to the Future'. I am going back in order to save the future. OK that is a bit much, but I could not resist. LOL
I have many interests that include gardening, technology and writing among other things. However, I do not want to be limited to writing about only those subjects. Since I am the owner of this blog… well…
Until next time…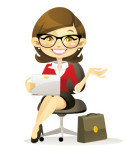 Geek Grandma
Filed in: Blogging Tags: cheryl therrien • featured • grandmother diaries • grandmotherdiaries