Virtual Friends Become Real Life Friends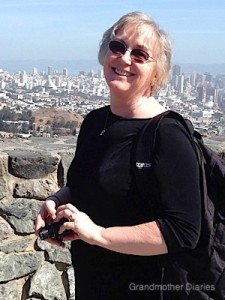 When I began blogging on Blogger many many moons ago there was a very special person who began following and commenting on my blog. To this day I have no idea how she found me, but find me she did. We became very close friends. We did not see the lack of our meeting in person impacting our relationship in any way.
One day Susan Cooper decided to invest some of her precious air miles and bring me to California to meet her in person. I cannot tell you how excited I was. I was finally going to meet one of my virtual BFF's in person. There is also the side benefit that I got to meet Elizabeth Scott and Doreen Pendracs as well. 🙂
So what follows – although late since this took place the first of October this year – is a brief chronicle of our adventures together during that very special week. A huge Thank You to Susan Cooper for making this happen and making it a most spectacular time for everyone!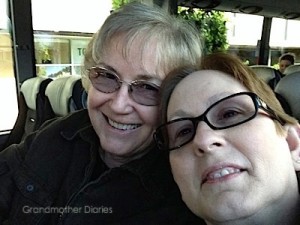 I was the first of Susan's house guests to arrive. Yeah, I got have her all to myself for an entire day! How did we spend our time? We went on a tour of San Francisco. We chose a bus tour and then a bay tour. One of my favorite things to do is look at building architecture. The bus tour was absolutely perfect for this! Not so perfect for taking photos through the bus windows so photos are not so great.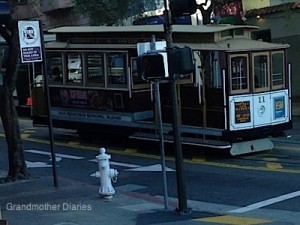 Yes. I know. That is a Trolley Car, not a building. But what is a visit to San Francisco without a photo of at least one of their famous Trolley Cars, am I right?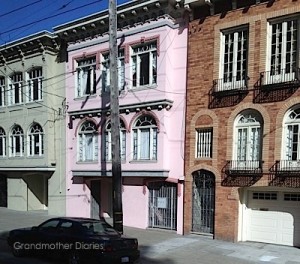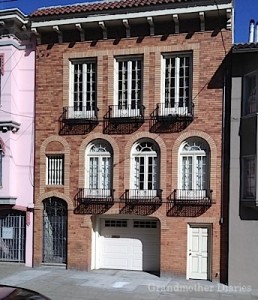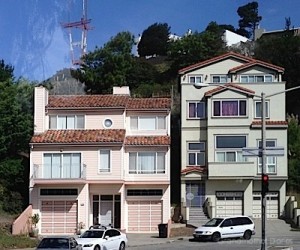 I was not able to get a decent photo that shows how the streets of San Francisco are so steep that the houses are built like stair steps and cars have to take care how they place their wheels against the curbs when they park. You can actually get a ticket for parking the wrong way. Yes. Because it is dangerous on those steep streets.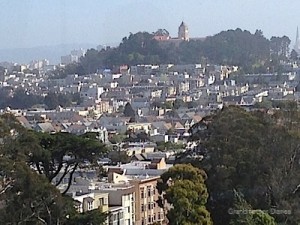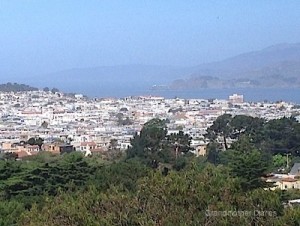 During our bay tour we got up close to the famous Alcatraz. Amazing and creepy at the same time.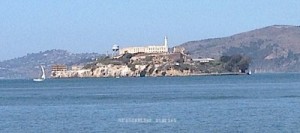 Let's not forget the Golden Gate Bridge!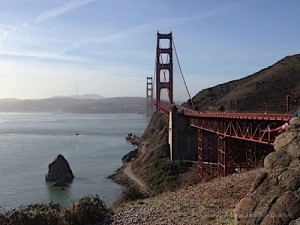 There was lunch at Fisherman's Warf and Ferry rides, too. It was a great day!
Then Elizabeth Scott came to join us. Another virtual BFF!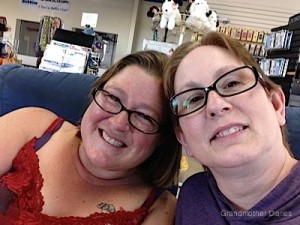 We spent some time in Old San Francisco while waiting for Doreen Pendracs to arrive.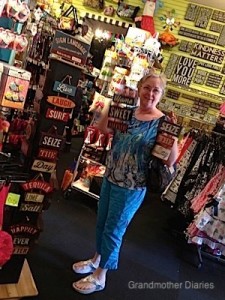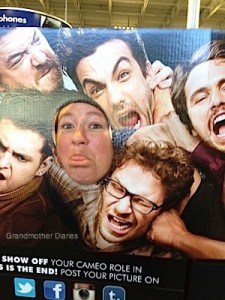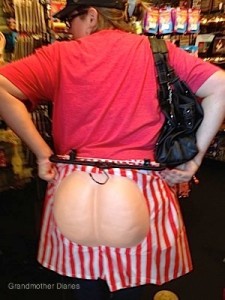 So sorry Elizabeth… I could not resist! 🙂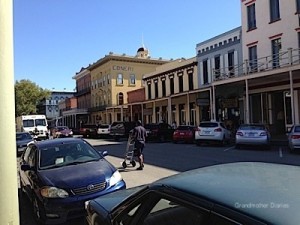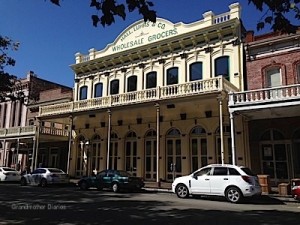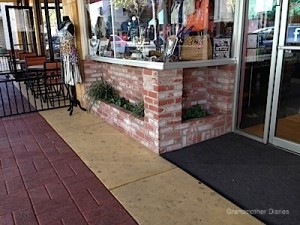 I had never seen flower boxes built into shop walls before.
Doreen Pendracs is the queen of fine chocolate. She travels the world researching and writing about it. Yeah, it's a tough life. So how did we spend our time once Doreen arrived? We visited wineries of course!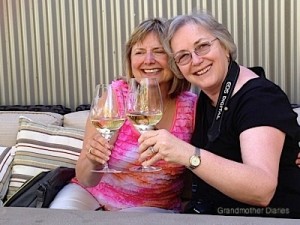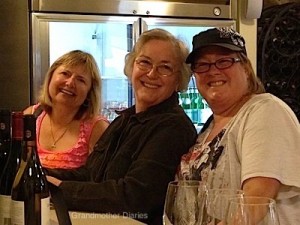 One of our gracious hosts… This cutie sang to us. Yes. He was actually good.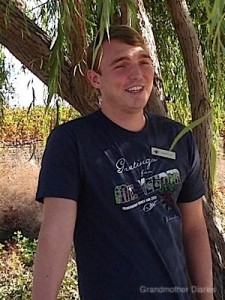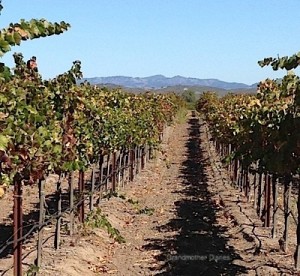 It was very cool to actually be standing in a vineyard…
This photo was taken of the vats during 'crush'. I know very little about wine and how it's made so I cannot explain what 'crush' is. I can tell you that the smell of it is overpowering for those not accustomed to it. Yes. That would be me.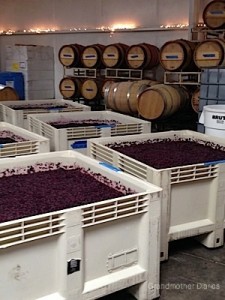 One of the wineries we visited put together this delightful tray of goodies to go with the wine being tasted.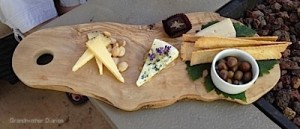 When we were not visiting wineries we were still having a great time with friends. Susan really knows how to throw a party!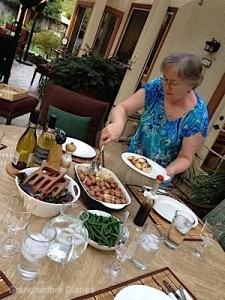 We even enjoyed 'Girls Night Out'… Doreen provided some fine chocolate tasting. Oh yeah…
The sad part is that all good things must come to an end. Everyone had a great time and Susan was an outstanding hostess!
Thank you Susan for a fabulous and memorable trip. You are truly special my friend. I can't wait until we can do this again. 🙂
One last very important note:
Susan Cooper has a new book out! You really need to check it out if you are a fan of her stories like I am. You can get it for Kindle or in paperback on Amazon .