Samsung Galaxy Note 3: First Impressions
** I received this device and 6 months of service in exchange for my honest opinions. Thank you Verizon!
As a member of the Verizon Boomer Voices group I first received the Droid Razr Maxx HD. Loved it! Now Verizon has surprised us with a Samsung Galaxy Note 3. Gotta love Verizon. Bringing us Christmas early! 🙂
So the package arrived when I was not home. My husband signed for it and then texted me: "It's a Samsung Galaxy Note 3!" He resisted the strong urge to open it since he knew I would want to do an 'unboxing'. Well done dear!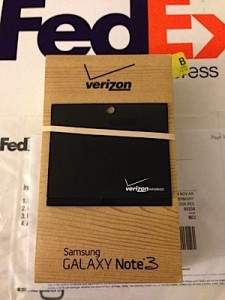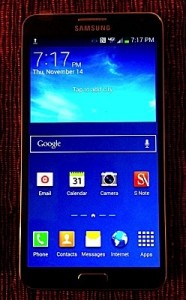 For those of you unfamiliar with this product it comes with an S Pen. It slides right inside the phone. This is no regular stylus. Take a look at what this baby can do.
This is a 'phablet'. Not too big for a phone. Not too small for a tablet.
I am just learning about this new device, but I can tell you that I am loving it already! I have been busy customizing it and downloading apps. So much fun! 🙂
Do you have experience with this device? What are your impressions?