Newlywed and Broke: An Indiegogo Campaign
*Disclosure: I am a blogger for the Entertainment New Media Network. This post has been compensated as part of a social campaign for Entertainment New Media Network and their client. Any opinions expressed are my own.
We all know that publishing has gone Indie. I am a big supporter of Indie publishers. What you may not know is that TV & movies are also going Indie. Producers get themselves up and running with a proven audience of supporters which then makes them attractive to the big networks.
The Project
This particular project, Newlywed and Broke, is based on an 'I Love Lucy' type format. It focuses on real life issues couples are facing today, like job loss and financial hardships. They use comedy to address these issues. Laugh along with them as they struggle to make and save money. Reko Moreno plays Stan Miguelles and Kathryn Castaneda plays Mia Miguelles. Per Moreno: "It's a familiar tale for all of us. Relationship or not, everyone can grow nostalgic over at least a few ridiculous things they did when they were broke."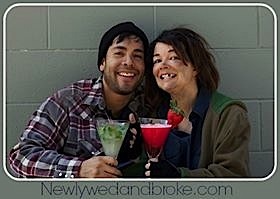 The initial goal of this project is to produce episodes for their Newlywed and Broke website. Once they have an established audience they will go on to pitch to networks like ABC, FOX and HBO.
In addition to the episodes they will also be producing weekly YouTube tips called 'Broke Tip Tuesdays'. They will cover subjects like 'Broke Dating', 'Broke Cooking' and 'Broke Travel'.
Support
Supporters can contribute their own tips on the campaign page and some of them will be included in future episodes.
They have partnered with Fractured Atlas, a non-profit arts service organization, so any funds donated are tax deductible. Per the press release: Fractured Atlas is a non-profit arts service organization that empowers artists, arts organizations, and other cultural sector stakeholders by eliminating practical barriers to artistic expression, so as to foster a more agile and resilient cultural ecosystem. Like any other IndieGoGO project you get perks when you donate.
Take a look at this introductory video:
Newlywed and Broke: An Indiegogo Campaign from Ingenium on Vimeo.
You can find the press release and many more details here on PRWeb.
If you would like to join me and show your support for this project, click on the poster and contribute to this campaign. Get a perk and a tax deduction. There is also the fact that when, not if, they get funded you will enjoy many hours of laughter as you watch each episode. And of course everyone can use 'Broke Tip Tuesdays', right?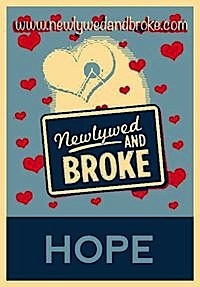 You can find Newlywed and Broke on these social media channels:
Filed in: product review Tags: featured