#Garden Site 2014
My husband and I recently moved into the rental property we own. It is now no longer a rental property. We are now in process of remodeling and upgrading the house and yard to make it our long-term primary residence. One of the benefits I have received as a result of this move is that I have a large yard / blank slate to plant / create a new garden space. It already has some focal points that I will just enhance.
As you can see from these photos we have a large fenced in area just begging for a makeover.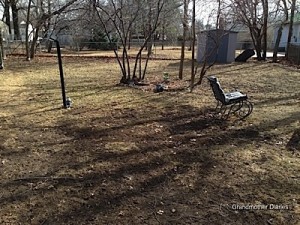 This photo shows the area around an old fireplace chimney. I have used what's left of the chimney as a garden bed and planted roses in it. From what I can see this Spring it looks like they weathered the Winter season in fine shape.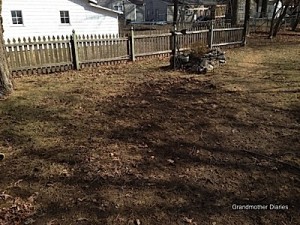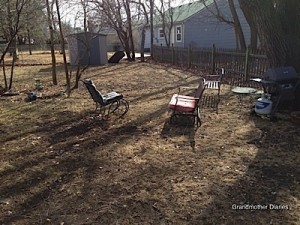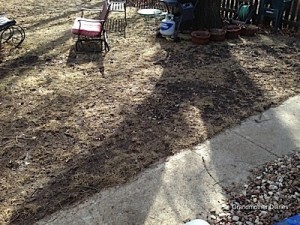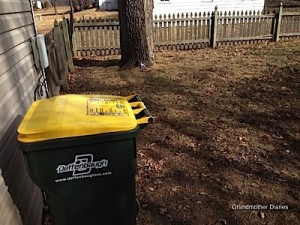 As you can see from these photos the area is just begging for attention. The plan is to do companion planting. There will be flowers, herbs, vegetables and perhaps some fruit thrown into the mix. It will not all be done this year, but it will be the start of something healthy, nutritious and fun. Most of what will get planted will be housed in raised beds. The reason for this is two-fold: one is so that I can move the arrangement of plantings easily, and two is that I can supply good soil. The current soil is a mess and would take a huge amount of work and new soil to make it hospitable. Raised beds can be moved and are also attractive. Changing and enriching the soil is a whole lot easier in raised beds. Did I mention that raised beds help protect the plants from pets? Yes. I am referring to my 3 fur children who would just love to play in the plants.
I am not planning to do anything major with the front yard this year. The back yard will keep me plenty busy.
My good friend Susan Cooper at Finding Our Way Now has created her own little paradise in her back yard. Mine will be different in content, but I hope it will prove to be just as inviting.
Filed in: Healthy Gardening Tags: featured