Droid Razr Maxx HD vs iPhone 5: First Impressions
As you know I received my Droid Razr Maxx HD along with six months of service in exchange for giving this smart phone a good test drive and presenting my opinions.
The first thing you notice when you compare the Droid Razr Maxx HD to the iPhone 5 is the screen resolution. The colors just pop out at you on the Droid Razr Maxx HD! They really make the colors on the iPhone 5 look washed out. Then of course there is the screen real estate. The Droid Razr Maxx HD has more real estate, which is nice for viewing. However, I can operate the iPhone 5 with one hand. The Droid Razr Maxx HD also has the added benefit of widgets. No widgets on the iPhone 5.
The battery life of the Droid Razr Maxx HD is great! No issues here whatsoever. Charging time is where the iPhone 5 really shines, it's got the whole lightening cable thing going on. Hardly a fair fight…
Now for an app comparison. Let's look at the FitBit app. Yes. I am loving my FitBit! Thank you Verizon! While both phones provide you with the same information the app navigation is different. On the left side you see the iPhone 5 app. On the right is the Droid Razr Maxx HD. Notice the menu items are on the bottom for the iPhone app. The Droid app makes you perform one more click to get to those same menu items. See the screen below this one.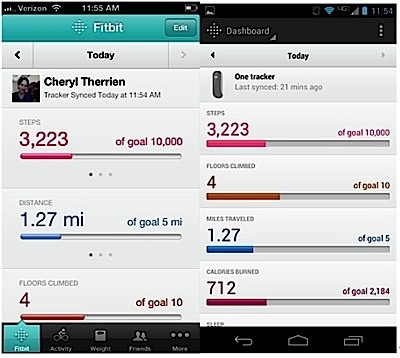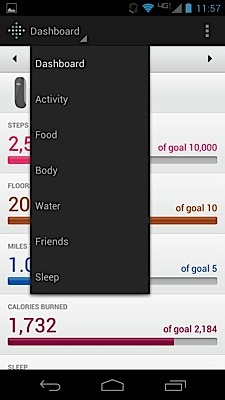 I have only just begun to explore the camera on the Droid Razr Maxx HD. This photo was taken in my backyard. I know! Freak first and then snap the photo! The photos I have taken have been backed up and synched with Google. Very nice…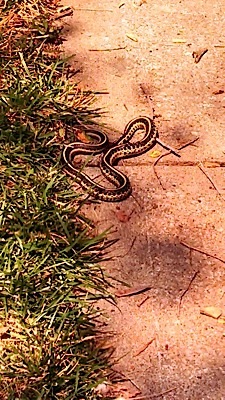 This Droid Razr Maxx HD has many more options to explore and I plan to have some fun doing it! 🙂 So over the next 6 months you will see more posts like this one as I give this Droid Razr Maxx HD an extensive test drive.
Let me know if there is anything in particular you are interesting in seeing me compare.
Until next time… 🙂
Filed in: Reviews • verizon Tags: Droid Razr Maxx HD • featured