Crescent Rolls with a Twist: #Recipe
Today I am going to share with you a recipe that I found many moons ago on Pinterest. I would give credit to the author of the original recipe if I knew who it was. Sorry… It is not exactly the same as hers. I have made some changes that I think improve on hers. This is a favorite at our house. I like quick and easy and that's what this one is.
Ingredients
1 roll of crescent rolls – your choice of brand and size
Pre-cooked meat crumbles; I use Jimmy Dean Turkey crumbles. You could even use sausage links you cut up.
Your flavor preference of shredded cheese
Philadelphia cream cheese; I use the reduced fat garden vegetable variety
Method
Preheat oven to 350 degrees
Lightly grease cookie sheet. I use spray Canola oil.
Lay out the crescent rolls on a cutting board, or wherever you usually lay them out.
Spread the cream cheese on first.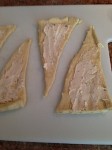 Then place your meat crumbles on them. Too much is not a good thing. They do not roll up well.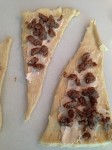 Shredded cheese is the final layer. Again, too much does not roll up well.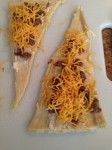 Roll up the filled crescent rolls and place on your greased cookie sheet.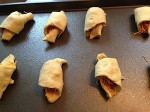 Bake at 350 degrees for 13 – 15 minutes or until lightly brown.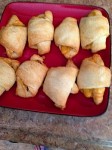 Although you can clearly see that I am no photographer, this recipe is quick, easy and so delicious.
Remember to share. 🙂
Enjoy!
Until next time…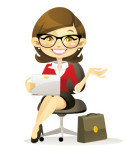 Geek Grandma
Filed in: Recipes Tags: cheryl therrien • featured • grandmother diaries • grandmotherdiaries • recipe