Community Center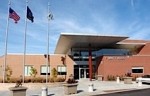 When you think of a community center what comes to your mind? Most of us probably think of a place where the people in the community you live in come together to participate in local activities. I was not sure what to think when I realized we had a community center just a few short blocks from where I live. Although I take regular walks through the neighborhood I had not walked down the street where our community center is located.
I decided to visit our local community center and take the tour of it's amenities. I must say that I was really impressed. They tell me that the center is about six years old now and very popular. One look at the large parking area confirms just how popular it is.
A large reception desk greats you as you enter the large building. Staff members greet you with a smile. There are stacks of literature ready and available to hand out to interested parties like myself. I am horrible with names and do not remember the name of the young lady who guided me through the facility. I can say that she was very knowledgeable and friendly.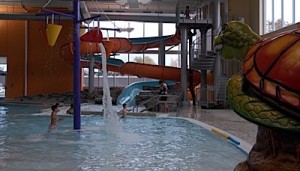 This facility sports three indoor pools and a hot tub. One pool is designed with a large walk-in side and has a depth short of 4 feet making it very suitable for families with young children. No diving allowed. Yes. They have a slide.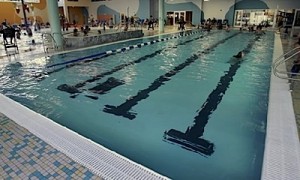 The second pool is a lap pool for swimming laps, obviously. Between the family pool and the lap pool is the hot tub with a capacity of up to twelve people, if I remember correctly. The third pool is a small therapy pool. This pool must be reserved to be used. It is designed for those needing water therapy, like those recovering from an injury or surgery might need.
You will find multiple meeting rooms available to be rented for events, like birthday parties for example. Two of these meeting rooms are adjacent to the pool area with direct access. Nice for those wanting to hold a pool party.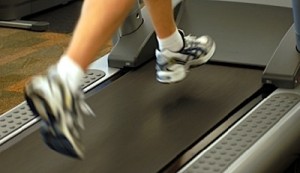 It has a large fitness area that is very well endowed with equipment. Treadmills, Steppers, Ellipticals and Cycles with a combination walking and jogging track that encircles the entire area are among the items you will find. Those looking to use weights will find those as well.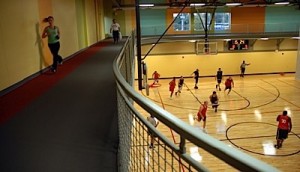 Do you enjoy Pickleball? Frankly, I don't even know what that is. They tell me that Pickleball is very popular at the center. They have a huge gymnasium to play in, large enough that they only need half of the space. That is one large gymnasium. It is also very well maintained.
Looking for fitness classes? Perhaps you want to play card games. You can find them at this center.
I must say that by the end of my tour I was thoroughly impressed. There is a membership fee to use the facility. If you only want to use it occasionally, you can purchase a day pass.
Armed with their literature I thanked them for the tour and headed back home. I am going to put some serious thought in to how I might want to make use of this facility.
Do you have a community center where you live? Do you make use of it?
**All photos are courtesy of the Overland Park, KS city website.
Filed in: family activities • Health • NaBloPoMo • Playtime Tags: featured