CollageIt 3 Pro For Mac: App Review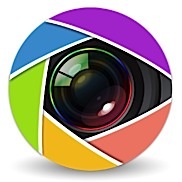 PearlMountain Technology is offering this app for FREE from the App Store through 10/31. If you own a Mac and you like making collages, you will want to grab this app. Let me clarify… If you would like to make some great artsy creations, this is an app for you. I know because I have no artsy talent. None. Zero. Zip. Even I can make a lovely creation with this app.
They have added new features with this version –
Per their description…
• 45+ brand new templates
• Added Free Mode to edit collage freely
• Zooming of editing area
• Added 20+ photo effects and many text effects
• Added border of round corners
• Share collage directly on Facebook
It is a very user friendly interface.
Opening Screen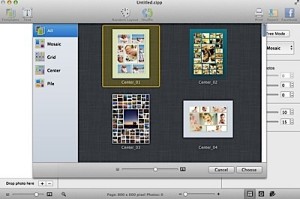 I made a collage to illustrate some of the features you will find in this app.
My Template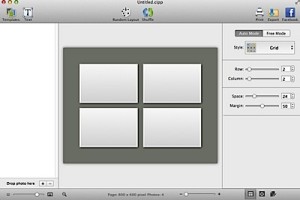 I added my photos and cropped them.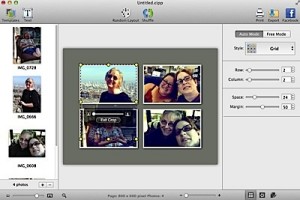 I added some text.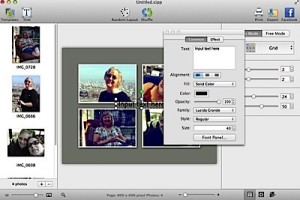 I formatted the text.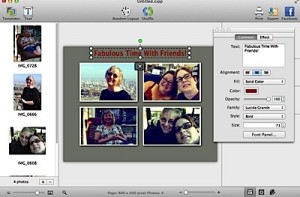 I changed the background color.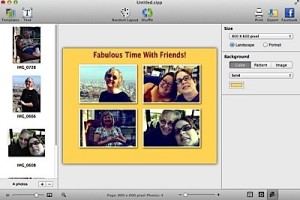 I made my choice for saving / sharing my creation.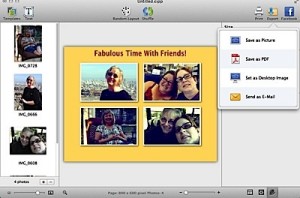 I made my image type choice.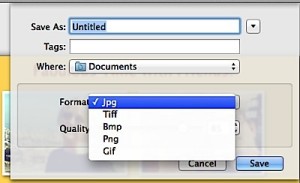 Voila!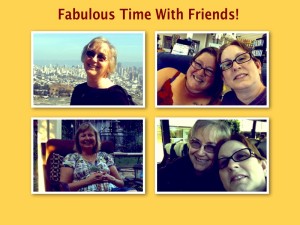 And let's not forget Facebook. You can 'wow' your friends and family with your creations directly from the app. This is great for invitations of all kinds. How about just plain being silly…
I have only touched the surface of what you can do with this app. It's a lot of fun and can make people like me look talented. Yes. Me. I can write, but artsy stuff… not so much.
Mac users: If you even think you might be interested in this app, grab it while it's free. You have nothing to lose. November 1 will be too late.