My Time As A Verizon Ambassador
**Disclosure: I received Verizon devices and six months of service in exchange for my honest opinions.
All good things come to an end and so it is with my time as a Verizon Ambassador, officially that is. I was a Verizon customer before I was their ambassador and I will remain a customer when this program ends. Not only did this program allow me to try some fabulous products, but I met the most amazing midwest women bloggers. Karen Austin from The Generation Above Me became a good friend as we hosted our house parties together.
During my time in the program we reviewed 2 phones and gave away some fabulous products. This is a pretty impressive list, don't you think?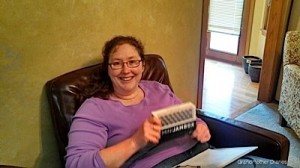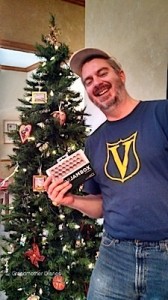 Participation in this program has been a real learning experience. Verizon has products and services I never knew existed before, like SureResponse and PetTracker. Verizon stays on the leading edge of technology so that their customers always have the best options to choose from.
The FitBit One has been both a blessing and a curse for me. I now 'know' what my real physical activity is versus what I 'think' it is. What I thought my activity was is not the reality. Big sigh… I think the phrase 'ignorance is bliss' has taken on new meaning for me.
As a participant in the program I was not allowed to 'win' anything. That being the case I purchased a mophie case for my iPhone 5. iOS 7 is a big battery hog. To address this issue the mophie case has a built-in battery. When your phone battery sputters to a halt, you just flip the switch and the mophie battery provides the power needed t o keep you going. No more missed texts because your phone battery let you down. Yes. It came from Verizon. 🙂
I am under contract with my iPhone so I will not be switching to an Android phone any time soon. However, my husband is big on Android and has taken a real shine to the Note 3. Can you guess who will be using that amazing phablet?
Finally, I want to express my sincere thanks to Verizon for allowing me to participate in this fabulous program. It has been a real pleasure!
Wishing everyone a happy and healthy New Year!