The Four Seasons: App
This free app is designed to be both educational and fun. It is intended for a young audience and is ad supported. You can remove the ads for $0.99.
There are 2 options: Read it Myself & Read To Me. Children get to dress a snowman, pick fruit, clean up trash, and other activities.
Text is displayed while reading or for them to read.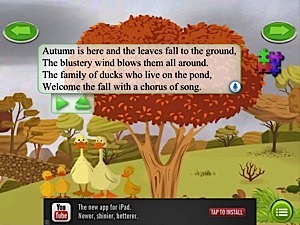 Leaves fall each time your child touches the tree.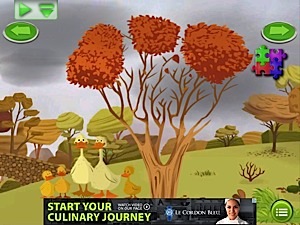 Leaves have all fallen.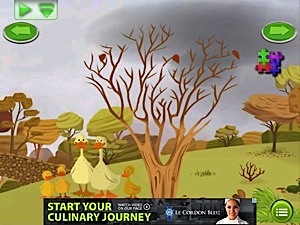 Pick up litter activity screen.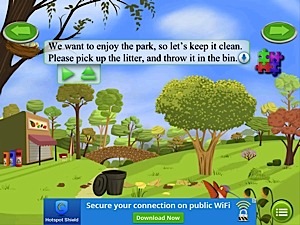 Puzzle activity screen.
Click on the puzzle piece and this screen appears.
Your child just slides the object where it should go.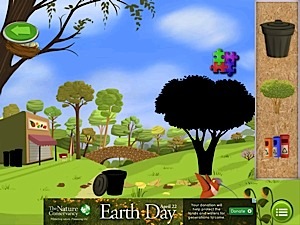 There are hours of fun to be had while your young ones learn about taking care of the earth. You will notice in the screen shots that the ads are prominently displayed at the bottom. Again they can be removed for $0.99…
This app is available on both Android (vs 2.2 or later) and Apple devices (iOS 4.3 or later).
Don't forget to follow Grandmother Diaries via Geek Girl on Facebook and Twitter. Sign up for updates by email!
Filed in: Apps • Playtime • reading Tags: the fours seasons app