Sneaky Pete's All Natural Oat Beverage: Product Review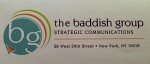 Grandmother Diaries was approached by 'the baddish group' to review Sneaky Pete's All Natural Oat Beverage. I received the product as compensation for this honest review.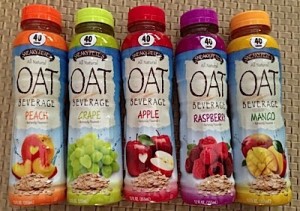 Five Flavors & Key factors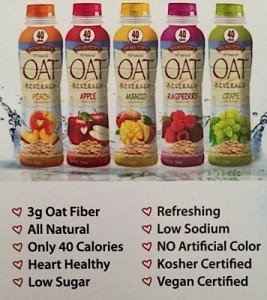 Dietary Fiber
Notice the amount of fiber in these drinks – 3 grams! Why is this important?
Fiber helps lower cholesterol. 2 of the 3 grams of fiber in Sneaky Pete's drink are heart-healthy soluble fiber.
Heart Healthy. By increasing fiber intake you can help reduce the risk of heart attack and stroke.
Digestive Health. We all know that fiber helps your digest track stay healthy.
Did you know that most Americans consume less than half the recommended amount of fiber in their daily diet? If we are already challenged to consume our daily fiber, aging is not going to make it any easier. Digestive track issues and difficulty chewing foods high in fiber, challenges that may come as we age, will just exacerbate the problem. Sneaky Pete's tasty drinks help you meet these challenges, no matter your age.
Good For You
Take a close look at the label information. Sneaky Pete's is both Kosher and Vegan certified. It's all natural as well. For those of you counting calories Sneaky Pete's contains only 40 calories. I am quite sure that you will find at least one of the 5 flavors will suit your individual tastes.
Peach
Apple
Mango
Raspberry
Grape
Sneaky Pete's is a great name for this product. They sneak all the 'good-for-you' stuff into a great tasting drink. Now there are no more excuses for not getting your daily fiber, no matter what your age.
Filed in: product review Tags: featured