Picture Collage Maker: iPhone App
The folks at PearlMountain Technology reached out to me with this new app for the iPhone. This app is available for FREE for a limited time.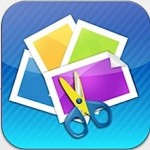 When you install this app on your iPhone it is called, 'Collage Maker'. When you search for it in the app store it is called, 'Picture Collage Maker – Pic Frame & Photo Collage Editor for Instagram.
This app comes with 10 templates to choose from, or you can start with a blank page.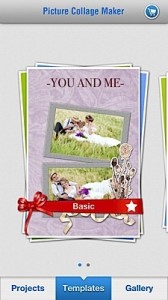 Once you have chosen a template, you can choose where you get your photos from.
Use Camera, Photos from Library, Photos from Facebook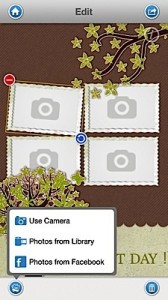 You can also insert objects from a number of pre-installed items.
Choose your objects from a scrolling menu at the bottom.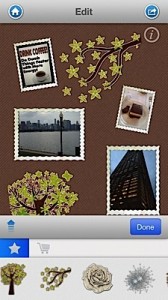 You have a number of background color options to choose from.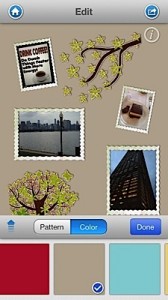 You have a choice of type of background.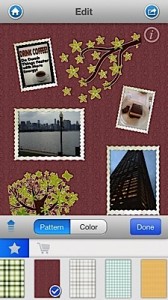 You can manipulate objects by using the handle at the lower right corner
and turn them or make them larger or smaller.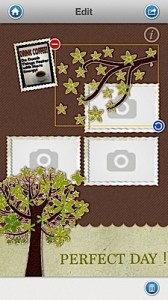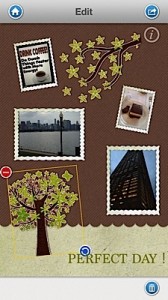 Add text.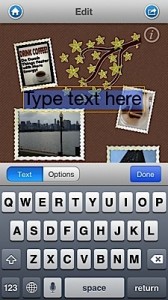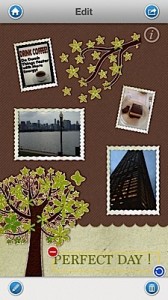 Options for sharing…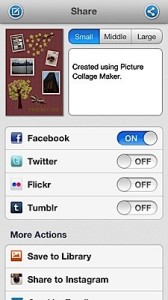 There you have it. A quick overview of what this little app can do. For people like me who need a little help in the creativity area, this little app will go long way toward addressing that.
I do not know how long this app will remain free. If you are at all interested, grab it quick! CollageIt Free For iOS
Filed in: Apps • iPhone app Tags: featured