Nursery Photos
I thought you might enjoy seeing a few photos of the completed nursery.
Changing Table Area & Closet Door
One side the moon is awake & the other asleep.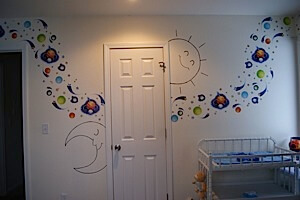 Wall Next to Bookshelf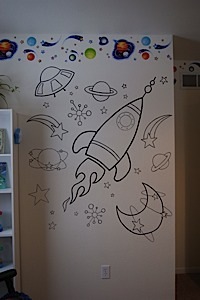 Book Shelf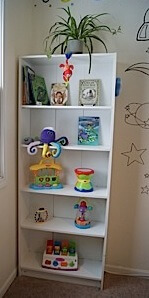 Wall Shelves. Recognize the wall art on the right?
Wrapping paper and felt.
Yes. L did the pillows too.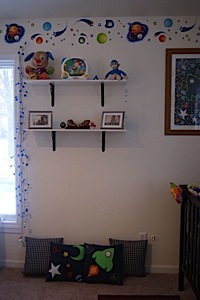 The Crib. "We Love You To The Moon And Back"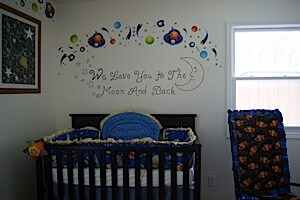 Can't you just feel the love emanating from this room? No child could be loved or wanted more than this one is. Well done L and all who helped make this fantastic room happen!
Don't forget to follow Grandmother Diaries via Geek Girl on Facebook and Twitter. Subscribe to Grandmother Diaries by Email
Filed in: nursery Tags: nursery photos