Note: Don't forget to grab your free Kindle copy of 'Letters From Grandma: Before You Were Born'!
How Does Your Garden Grow?
Knock on wood, but I think Spring / Summer has finally arrived here in Kansas. Since I am feeling confident about that I decided to begin some of the outside work that needs to be done.
I have an area in back of my house where nothing but weeds grow. Depressing… So I decided to give the area a facelift. I did not take the before photo because it really was just too depressing. I have taken a photo of the area without any additional improvements save for the rock I now have in place. Much better…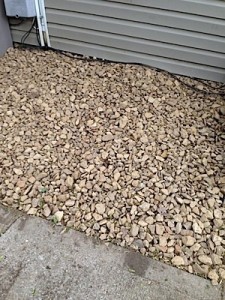 It may not seem like much at the moment, but it is 100% better than the weeded mess that resided there before. Once this is finished, it's on to the next spot clamoring for attention. Yup, it's a mess too!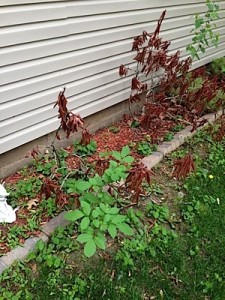 So what projects do you have planned this Spring / Summer?
Don't forget to follow Grandmother Diaries via Geek Girl on Facebook and Twitter. Sign up for updates by email!
Filed in: misc Tags: garden • outside projects