Fit for a Prince: Inside the Royal Nursery
We welcomed little Prince George Alexander Louis of Cambridge into the world just a few short weeks ago and already we're thinking about what his new home will look like. It's been confirmed that the Duke and Duchess of Cambridge will start their family life at the prestigious Apartment 1a at Kensington Palace. Renovations have been underway throughout Kate's pregnancy and the royal nursery is sure to be the jewel in the crown!
Many have speculated about what interior is really fit for a prince; however, despite their royal heritage Kate and Prince William don't quite strike us as a couple that will lavish their nursery in the gilded furniture and lace frills associated with the royal nurseries of yesteryear…
Palette Perfection
Like any other couple expecting a baby, preparations were well underway long before the birth itself and its reported that Kate and William were unaware of their baby's gender throughout the pregnancy, which begs the question – what neutral palette did they go for? Muted yellow tones are championed by many couples when painting their gender neutral nurseries, whilst creams and greens offer the classic feel that could be popular with the modern royal couple, fitting well with the grandeur of their new Kensington Palace residence.
What about One's Gadgets?
The traditional meets modern theme is a popular choice amongst royal nursery enthusiasts, but will the quest for modernity extend to gadgets? In today's smartphone generation where there's an app for everything, many new mothers are incorporating the latest technology into their nurseries to create an interactive, fun and safe environment for their new baby.
The Intellicot is one of the most recent innovations to make its way into the ultra-modern nursery. This piece of technological genius allows new parents to control every aspect of their baby's sleeping arrangements, and has settings for automated rocking, mattress elevation, air circulation and lighting. It also has built-in video monitoring, so that you can watch as well as listen to your baby from any room in the house, a handy gadget for new parents.
Back to Basics
All gadgets aside, two words that will certainly be associated with the royal nursery are 'classic' and 'chic'. Whilst Kate and William are a modern couple, appearances still have to be kept and their cream or green Kensington Palace nursery will certainly be complimented by the very best furniture.
Kate's own style is sure to reflect her interior taste and whilst she mixes designer and high street fashion trends effortlessly, she always looks elegant and original, which I'm sure will channel into Prince George's nursery. Beautiful handmade and hand painted furniture is certain to be a staple in the royal sleeping quarters with a crib that makes a statement but is far from pretentious. A vintage-inspired wooden crib with ornate feet and headboard would provide the perfect royal mix of traditional and modern, as well as being a stylish complement to the wider surroundings. Dark wood furniture also makes for a classic look, whilst brushes of duck egg blue add texture to the neutral cream walls.
All White for the Royal Bundle
Pure white interiors could also make an appearance in the royal nursery. As well as its gender neutral element, the simplicity of a white colour palette could really work well with the high ceiling and ornate features of Kensington's interior. Touches of beige will add just a hint of colour for a look that is truly charming, whilst a crystal chandelier adds a regal finish to more humble décor.
Wall decals are a popular choice for many parents and make a traditional or modern nursery that bit more personal. Beatrix Potter characters like Peter Rabbit are always a favourite, whilst flowers and fairies create a more whimsical look for the little princesses in our lives.
A Look to the Future
Many nurseries are decorated to reflect the hopes and dreams of parents for their little ones; will Kate and William go down the same route? Prince George will be third in line for the throne but something tells me that garish wall decals of crowns and sceptres won't be making an appearance but maybe the travel opportunities that this little prince will experience in his privileged life will. Maps, hot air balloons and wild animals provide a vivid, fun and frivolous interpretation of the royal nursery, a far cry from simple shades and warm neutrals but a truly iconic look nonetheless.
Decorating a nursery is an exciting part of any new parent's journey and one that so many share with Kate and William. Whilst we may never get the glimpse that we all want into Prince George's first few months as the newest royal, one thing's for sure, his nursery will ooze the elegance and style that is fit for a future king!
About the Author: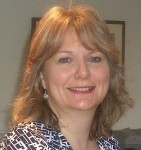 Benedicte Speed is the MD at www.countynannies.co.uk . County Nannies supports families of all sizes in making the choices they need about professional childcare, putting them in contact with the very best Nannies, Au Pairs, Nurseries and Maternity Nurses.
Filed in: Guest Post • NaBloPoMo Tags: featured